Let yourself be tempted by our breakfast starting at 9€ served from 7am!
Breakfast Gourmet
In our house, breakfast is a special moment. Whether it is for small or big hunger,
young and old alike will find what they are looking for with a choice of local products from the Landes or the Basque Country.
Whether you are on a business trip, with your partner or family, treat yourself in the morning and don't resist your cravings.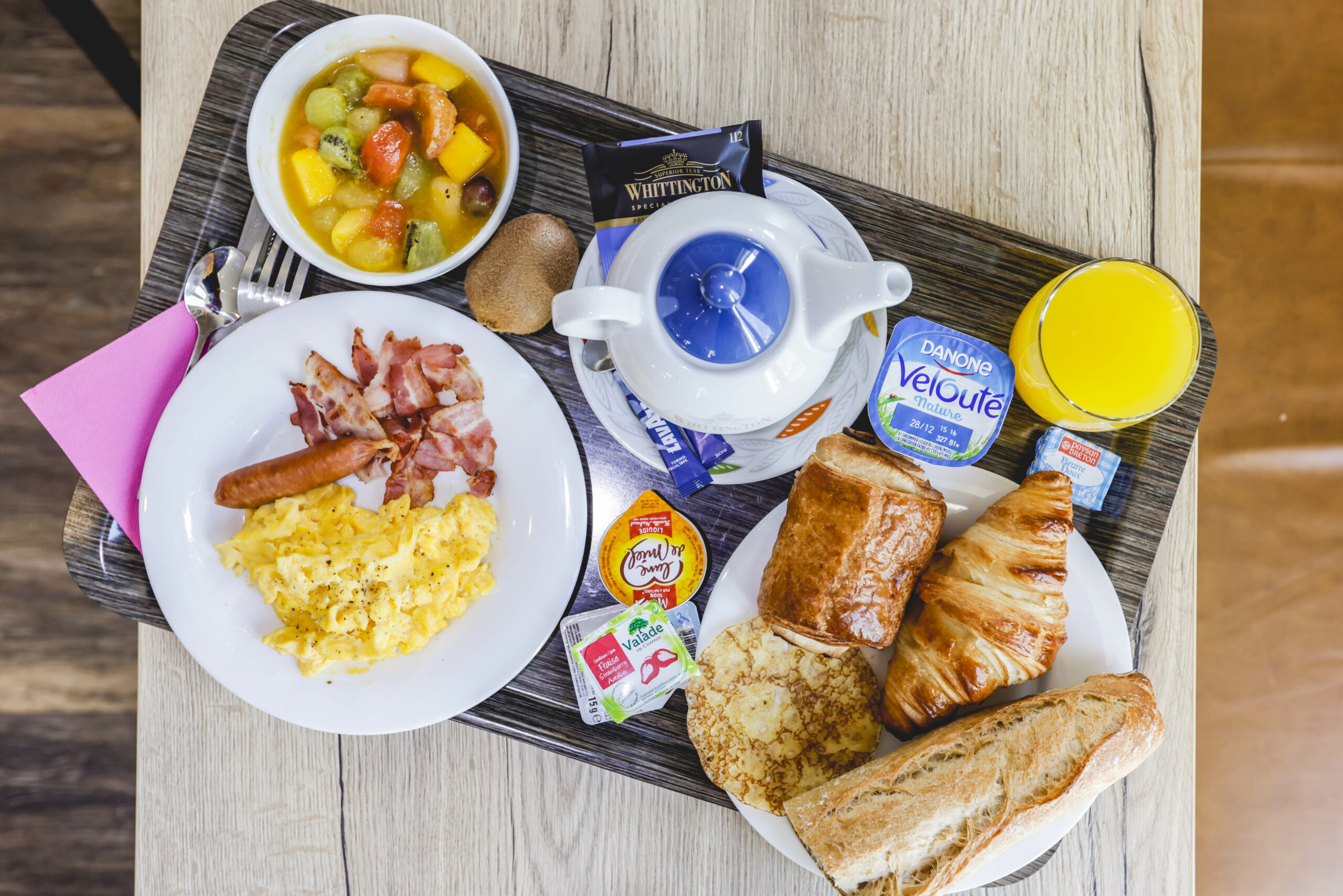 Squeezed orange juice
Pancake / bread
Scrambled egg, bacon and smoked sausage or boiled egg
Ewe/cow yoghurt (local product)
Basquella spread (local product)
Fresh fruit salad
Basque sheep's cheese (local product)
Gluten-free bread